Replacement BMW Keys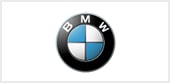 We understand how precious your BMW car is to you and hence, so is the auto locksmith BMW services that you seek. The auto locksmith Leeds is here to provide you with quality auto locksmith services of your BMW cars.

Is it auto locksmith services that you are looking for in the town of Leeds? Then Auto locksmith Leeds is right here to help with all sorts and varieties of auto locksmith problems and emergencies that could arise. Covering the wide range of all the models which have been released by BMW, the quality services offered by auto locksmith Leeds will surely leave you awestruck.

Suppose you are on your way to a very crucial meeting for the prospects of your business and your BMW's auto lock broke, our professionally trained workers will be just a call away for providing you with the best of auto locksmith services. We promise to grant quality service at a real short span of time considering the value of time of our clients.

The auto locksmith services taken up by the Auto locksmith Leeds covers under its ambit all sorts of petty as well as major issues that a BMW's lock system could come across. If somebody's key has been stuck inside the lock or by an unfortunate mistake, they have lost their key in the roadside sewage line, the auto locksmith Leeds has got your back.




0113 3720044

info@autolocksmithinleeds.co.uk