Replacement Chrysler Keys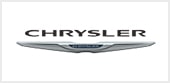 To find some trouble with the auto lock of your Chrysler car in Leeds is basically no trouble at all and that is because high-quality auto locksmith Chrysler services are provided by the renowned auto locksmith Leeds.

There is a huge relief that has come to the owners of the Chrysler car models, and this huge relief is because of the existence of auto locksmith Leeds in the region. The auto locksmith Leeds services provide a wide range of auto locksmith services to its clientele. All kinds of car models released by the Chrysler Company are surely covered within the umbrella of auto locksmith services supplied by the well-known auto locksmith Leeds.

The 24 x 7 services provided by auto locksmith Leeds is what keeps the tension at bay for a majority of the crowd at Leeds. Now, no matter what goes wrong with their car's lock system, it is the burden and stress of the auto locksmith Leeds and not the owner of that Chrysler, car model. Is it the unfortunate event of having lost a key or that a key just got out of order, all such events will be taken care by the executives of the auto locksmith Leeds.




0113 3720044

info@autolocksmithinleeds.co.uk