Replacement Citroen Keys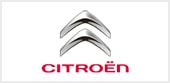 Even if at midnight the lock system of your Citroen car broke then you don't have to panic because the services of auto locksmith Citroen car models is provided right away to you by auto locksmith Leeds.

To get locked out of your own car is no more such a major issue to be worried about. Rather an issue to be worried about is not having the contact of auto locksmith Leeds to help you get out of such a misfortunate accident. The services given by auto locksmith Leeds is here to make life easier for all such people who are tired of being too careful with their keys or who have been too unlucky with the lock system of their Citroen cars. Hence, whenever it is that you have been facing some issue with your Citroen car model in or around Leeds, remember that our professionals are just a call away.

You are looking forward to getting a replacement key for your Citroen car model as your child has lost the original one or you merely seek to possess spare car key to avoid such accidents in the future, then auto locksmith Leeds is the ultimate destination that you need to be at. Apart from these services, we also provide services to set right the flawed central locking system of Citroen cars or repair the broken car key itself rather than getting you a new one to cut down the cost.




0113 3720044

info@autolocksmithinleeds.co.uk