Replacement Daewoo Keys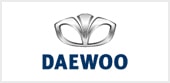 The experienced on-the-field executives of the auto locksmith Leeds services are there to help you with auto locksmith Daewoo car model services for any variety of problems that can arise with your Daewoo car model.

We understand how hectic as well as tedious it gets for you when something goes mistaken with your  Daewoo car's lock system, and above that, you have to go through the lengthy and time-consuming procedure of the official Daewoo service centre just to fix it. Keeping all that in mind, the auto locksmith Leeds has always been here to grant its clientele with the same, and in fact much better, quality auto locksmith services for the entire range of models by Daewoo.

Keeping it short and simple, the auto locksmith Leeds makes available to you auto locksmith services that are just a call away and are provided throughout the day as well as night. Our professionally trained executives offer to come to the place of incident and help you set right what is gone wrong. The auto locksmith Leeds takes extraction of the car's keys, dealing with the flaws in Transponder Programming, repairing the broken Daewoo car key, and more such things care.




0113 3720044

info@autolocksmithinleeds.co.uk