Replacement Jeep Keys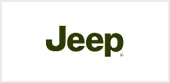 Every Jeep is an engineering phenomenon with unmatched beauty, which is why we are pleased to announce our auto locksmith Jeep services, for the stranded traveller in Leeds.

Our replacement key services are top-notch and work brilliantly, as we furnish you with the right key for every variant in the Jeep fleet. Our auto locksmiths are well trained and will make for you, a 100% reliable, working replacement, on location. You only need to call us- we will reach you with our servicing vehicle at top-speed. Our speed does not compromise on quality, and our locksmiths will endeavour to provide customer satisfaction. Should your key be broken or damaged in any way, we are your experts! We make these substitutes and also retrieve the broken part from the car lock at affordable rates. Don't lose hope if you've lost your key. We can make lost key replacements too, and erase the memory of the previous key with no fuss whatsoever. If your key has suddenly started to malfunction, it is mostly a transponder chip issue. We program these keys for you at all times in Leeds. Our locksmiths are well-trained to help with every emergency.

Call us now!




0113 3720044

info@autolocksmithinleeds.co.uk