Replacement Kia Keys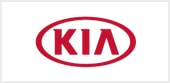 We are delighted to service your Kia with auto locksmith Kia facilities in Leeds, because we know as well as you do, how any emergency can strike your precious vehicle at any time.

You should always keep a spare set of keys on yourself, or with friends and family because you never know when the necessity for it may arise. But fret not, if you don't! We cater to every make and model and will create a great replacement key, loaded with the latest features and technology. Keys don't break often- but when they do, don't waste your time and efforts trying to get the vehicle to a dealership- we know what to do. We extract the jammed fragment from the lock with no harm or hindrance and provide you with a substitute key so you can drive away swiftly. Don't let a lost key bother you anymore- we make these replacements too. But that is not all. With our consent, we also remove the lost key from the vehicle's database. This is essential, to prevent illegal entry later on. We also program transponder keys when they are not working the way they should.

Our services are licensed and reliable to the hilt! Call right away to find out!




0113 3720044

info@autolocksmithinleeds.co.uk