Replacement Lexus Keys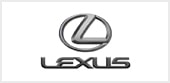 With the auto locksmith, Lexus amenities offered to you by us in Leeds; you needn't worry anymore about your vehicle! We will service your car at any point of time, no matter where you are stranded out.

We give you superior quality Replacement Keys, standardised and workable only with your car. Don't frequent the dealership and pile on costs to a huge bill in the search for a replacement- we make one for you with absolutely no hassle. No broken key will intimidate us, nor you, anymore! If handled incorrectly, the key may cause further damage to your Lexus's mechanic parts. Don't let this happen in some other amateur's hands. We will easily remove the ruined part in the key and hand you a spare if required. Should your key be lost or misplaced someplace or possibly stolen- lose your panic! We will drive to your location any time and cut and program another key as swiftly as we can. We value your time as much as you do- but our speed will not affect the quality your car deserves. Modern keys also contain transponder chips designed to provide additional security for you. We reprogram these chip keys too.

Call without any delay!




0113 3720044

info@autolocksmithinleeds.co.uk