Replacement Peugeot Keys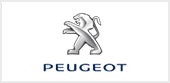 If you stay in Leeds and are looking for locksmith solutions for your Peugeot vehicle, then without any hesitation avail our Auto Locksmith Peugeot services by calling us at Auto Locksmith Leeds.

We provide a service that would leave you extremely satisfied and pleased and guarantee that you wouldn't find better quality elsewhere. If you're someone who often faces issues with their car, be it in the form of Broken Keys or forgetting the keys inside the car while locking the doors from the outside, then our services are made just for you. We offer all sorts of services about locksmith solutions in Peugeot vehicles. If you lose your keys while you are out somewhere, then all you have to do is give us a call and tell us your location. One of our locksmiths will be with you within an hour and not just listen to your problem but solve it in as short a time as possible. It doesn't matter whether your problem is Lost Keys, broken keys, or issues with your transponder, our services can handle them all.

Apart from being highly convenient in the sense that our locksmiths personally go over to your location, our services are also affordable and effective. Once you get your keys made from us, we guarantee that you wouldn't ever look anywhere else for any of your Peugeot vehicle solutions.




0113 3720044

info@autolocksmithinleeds.co.uk