Replacement Renault Keys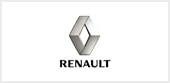 With Auto Locksmith Renault services at Auto Locksmith Leeds, you can never go wrong. We are the best when it comes to providing comprehensive auto locksmith solutions, in all of Leeds.

Have you broken your keys? If you have, you know how stressful a situation it can be; even more so if they broke while you were out somewhere. If you have broken them at home, you can simply drive another vehicle or hire a cab, but if not then it becomes quite a complicated situation to deal with. Well, now you don't have to deal with it alone because Auto Locksmith Leeds takes pride in helping its customers get out of such situations without going through any trouble. Whether it's Broken Keys or lost ones, we'll cover the matter for you. We specialise in answering distress calls from stranded customers. Our locksmiths won't take more than an hour to reach you no matter where you are in Leeds.

Our staff will handle all your problems with ease and while keeping your comfort as the top priority. Also, you would not even have to worry about the cost since our services are pretty affordable.




0113 3720044

info@autolocksmithinleeds.co.uk