Replacement Suzuki Keys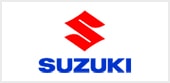 Will you really ever need our Auto Locksmith Suzuki services? Imagine being stranded somewhere in Leeds, with your Suzuki car, just because the transponder key to your car has stopped responding.

Suppose it is a rather odd time to call for help, and you are miles away from acquaintances that could help you out in such times. And since you just cannot drive your car to anywhere with a non-functional transponder key, you don't really know what you are supposed to do in such a situation, particularly in an emergency. Are you confused? You don't need to be anymore - because with our premium quality Auto Locksmith Suzuki services offered to you by Auto Locksmith Leeds, now you will always have the ultimate remedy to such issues.

And messed up transponder keys are not the only things you can look up to us for. We can take full care of any lock and key related issues that you will ever face with your car, including Broken Keys, Lost Keys, and even urgent replacement requirements. Our skilled locksmiths along with their world class equipment are capable of reaching where you are and when you want, and solve your issues, even if it means that they have to work right there. When it comes to providing you with complete satisfaction with our services, expect us to leave no stone unturned.

Need us now? You're just a phone call away from the solution to all your issues.




0113 3720044

info@autolocksmithinleeds.co.uk