Replacement Vauxhall Keys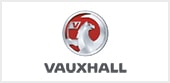 Thinking how our Auto Locksmith Vauxhall services will be useful to you? We know how close your Vauxhall car is to your heart, and whatever be the situation, it is like that member of your family you can count on.

But what if you have to go somewhere urgently and need to reach there as early as possible, and that is when you realise that you have lost your key? Conventionally getting a spare key from a locksmith would take an amount of time that you don't have, and you are stuck in a place miles away from where you could do something to get a spare or duplicate key. Sounds quite perplexing, right? But now that you have the top notch Auto Locksmith Vauxhall services offered by Auto Locksmith Leeds just a single phone call away, you will never need to feel so perplexed anymore.

All this is possible because we at Auto Locksmith Leeds have an army of highly skilled engineer who doesn't just have all the necessary and required knowledge for solving all kinds of problems that you can ever come across with the lock or the key of your Vauxhall car – they also have the best equipment to work with. That is why, when you face any such issues like lost keys, Broken Keys, or even if you need a replacement or some urgent transponder reprogramming – we can reach your location in Leeds within a few minutes of receiving your call and get you going, fully satisfied with our Auto Locksmith Vauxhall services, in no time.

Trust us once and try us out – you will not regret it.




0113 3720044

info@autolocksmithinleeds.co.uk