Replacement Volkswagen Keys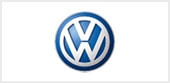 With our exemplary Auto Locksmith Volkswagen services provided by our team at Auto Locksmith Leeds, we are all set to be your messiah in any such situation.

Specialized Auto Locksmith Volkswagen services sound pretty good, but when will they be of any avail to you? Suppose you are out on a really long drive in Leeds with someone special sitting next to you in your Volkswagen car, on a beautiful day, and on the way you halt to grab a bite. You are having fun, everything is going perfectly, and just when you try to take out your car key from your pocket to resume your journey, you realise that it is not there. Then where is it? It is right there on the dashboard, inside your locked car, and while you are outside you can do nothing except helplessly staring at it. It sounds embarrassing as well as perplexing, isn't it?

You can trust us with skillfully solving issues like Broken Keys, Replacement Keys, misplaced keys and Transponder Programming for every model manufactured by Volkswagen that is available in the market. That is just because our highly skilled engineers are ready to serve you round the clock wherever you are, with their thorough knowledge of the systems in your car with the best possible equipment that they've access to, here at Auto Locksmith Leeds.

So if you want to enjoy convenience without losing out on the quality of services that are provided to you, Auto Locksmith Leeds is your number one choice!




0113 3720044

info@autolocksmithinleeds.co.uk